Forensic Neuropsychological Evaluation
Heart Math Feedback Modalities
Inpatient & Outpatient Biofeedback (CLICK HERE for detailed information.)
Neuropsychological Evaluation of Older Children & Adolescents
Treatment of Post Traumatic Stress Disorders (with various modalities, including EMDR)
Integrative Medicine Services:
Cognitive Rehab & Enhancement
Labyrinth Work
Meditation
We also intend to add various services and practitioners as appropriate and needed. These will include at least the following services that we have had in the past, along with various other approaches that we feel are of value and in accord with the development of the group:
Acupuncture
Meditation Classes & Cognitive Development Services
Therapeutic Massage
Yoga
Services
Health Psychology Associates (HPA) offers a full range of psychological evaluation services and professional care options at our facilities in Long Beach and Torrance, California. Our doctors specialize in a variety of areas and have assisted a large range of clients and patients.
Our services are offered in English and Spanish. The following lists provide a rough guideline of the services we provide. They are not meant to be all inclusive. HPA does not currently have staff trained to work with violent offenders. However, we pride ourselves on working as sensitively as possible with a wide range of people and attempt to be aware and sensitive to issues regarding race, ethnicity, sexual orientation, age, disability, and religion/spirituality.
Populations Served:
Adolescents
Children 6 Years Old and Older
Couples
Families
Groups
Individuals
Middle Aged and Older Adults
Young Adults
Services Provided:
1. Evaluation
Behavioral
Conservatorship
Educational
Neuropsychological
Psychological
Worker's Comp. and Disability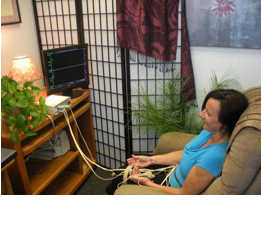 2. Therapeutic Modalities
Biofeedback
Cognitive Behavioral Therapy
Cognitive Rehabilitation of Brain Injury
Couples and/or Family Therapy
Dialectic Behavior Therapy
Gestalt Therapy
Meditation and Various Relaxation Modalities
Psychodynamic Therapy
3. Consultation & Liaison
Business and organizational management
Community Lectures and Workshops (various topics – arranged with each staff member as available for consultation)
Family business management
Sports Psychology (performance enhancement)
Team Building
Conditions Treated & Issues Addressed:
Abuse Related Issues
Addiction
Anxiety Disorders (incl. OCD)
Assessment of Attention Deficit Disorder
Assessment of Learning Disabilities
Behavioral Evaluations and Issues
Bereavement and Loss Issues
Biofeedback for various medical and mental health related issues
Bipolar and Cyclothymic Disorder
Cardiac Stress and Diseases
Cognitive Rehab and Brain Injury
Conservatorship Evaluations
Coordination with Psychiatry, Family and/or Caregivers
Depression
Disability
Emotional Issues generally
Evaluation and Treatment of Post-Traumatic Stress

Forensic Evaluations and Reports
Gay, Straight and Ethnic Issues
Geropsychiatric Issues
Medication Management
Men's and Women's Issues
Organ Transplant Evaluations
Pain Management
Performance Enhancement (cognitive and physical)
Post-Traumatic Stress (PTSD)
Psychological Aspects of Medical Conditions
Rehab Eval. and Consultation - Liaison
Singlehood
Sleep Disorders
Socialization Issues
Spiritual Issues
Stress Management
Therapy Groups: Liver Disorder, GeroPsych and Psychiatric Issues
Integrative Mental Health Services Provided:
Dreamwork
Existential and Life Purpose Issues
Exploration of Spirituality
Guided Imagery
Hypnotherapy
Labyrinth Work
Meditation
Soul Work and Stress Management
In addition, we hope to add a number of other services as appropriate, including:
Acupressure
Acupuncture
Massage
Neurofeedback for Meditation
Nutrition Counseling
Yoga for Stress Reduction and Emotional Stabilization
Currently, we are attempting to put together a program for the VA System to address Post Traumatic Stress Disorder (PTSD) and head injuries.
Please verify your health insurance coverage when you arrange your first visit, as only some HMO's are accepted, depending on provider, and we do not accept Medi-Cal. Some of our staff offers a sliding payment scale for patients, depending on their financial status.
Call us today for more information or if you would like to book an appointment.